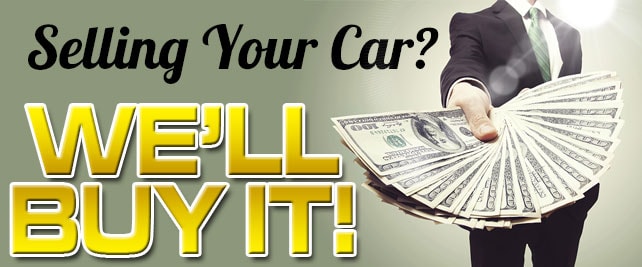 At Honda of Fort Myers, we are always looking for used vehicles, and we're paying top dollar for them regardless of make, model, condition or even where you previously bought it. We can assure you a transaction that is simple and straightforward. Sell us your car today and receive a professional written appraisal.
How do we determine the value of your Vehicle?
With 3 simple steps..

  


First Step (optional):
Click on Value Your Trade
After you add information about your car you will receive a voucher with a valid quote.

  

Second Step:
Call 239-985-8247 to setup an appointment. After confirming your appointment one of our managers can offer you a professional appraisal. This gives you the value of your sale in advance.

  

Third Step:
We will confirm your quote      when you come in with your vehicle. Often times, we will present you with a higher quote. The offer will then be submitted and will be valid for 72 hours if you need time to think about it.

By selling your car to us:
You will not have to fix your car or put any ads out to sell it.
No worrying about transferring titles and registrations.

Better yet, you are dealing with experienced professionals who know how to make this process as smooth and quickly as possible.
Also, you are avoiding the uncertainties of meeting with strangers and collecting payments.
Now how about a payment?
After validating your quote, we can cut you a check immediately!
Monday through Friday 9-8pm
Necessary paperwork:

Proper ID
Current Registration
Title
Payoff (if applicable)